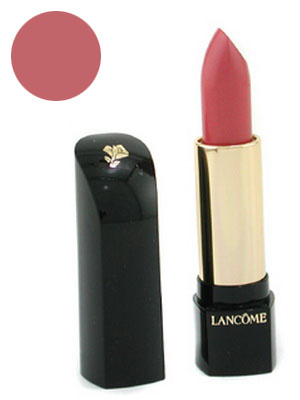 Every Make-Up collection needs that go to Lipstick at the ready for any occasion... A personal favourite of mine has to be from Lancome's L'Absolu Rouge collection in the shade 06 Rose Nu.
This product does everything it claims, it hydrates your lips for up to 8 hours whilst also moisturising them intensely. It has a smooth as well as a comfortable texture once applied on the lips and with an added SPF 12 UV filter, it protects them from the premature aging effects of the sun.
This particular shade is a really natural rosy colour as you can see from the picture (left) I did not use my own photograph on this occasion as mine is soon to be included in my next 'All Used Up' post.
At £21 this product isn't cheap but because of the
sleek and sophisticated packaging as well as the treatment and colour it gives the lips, this entire range and this particular shade gets

a big thumbs up!